What do you need with your small business security system in Morgantown?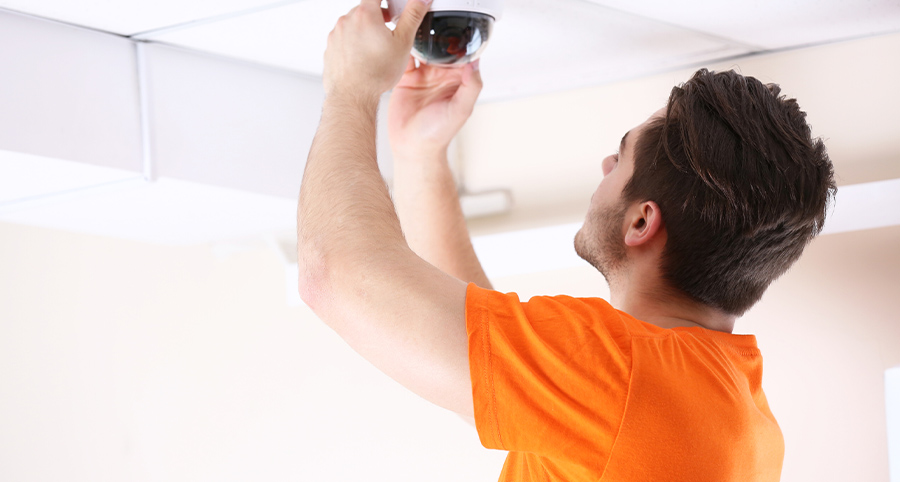 You've been through all the trials and tribulations it took to get your company going. Now you need to defend it. Components like indoor and outdoor cameras, round-the-clock monitoring, and entrypoint sensors will be well worth it to shield you from the varied threats brick-and-mortar establishments face. Even though your company is distinct from others, there are a range of key pieces that all small business security systems in Morgantown need to have. Find out what they are and how they might benefit you.
Video surveillance is a must for your Morgantown business
Typical threats like shoplifting and theft are things you'll have to guard against as the proprietor of a business. By using indoor and outdoor video cameras, you'll be able to keep a close watch of patrons, employees, and vital places like entries and points of purchase at all times. Not only will you have the capability to make a recording of unscrupulous actions, you'll have the chance to block it from transpiring in the first place.
Since it goes without saying that no thief desires to be captured on tape, surveillance components are smart ways for stopping criminal activity. Implements like the Vivint Outdoor Camera Pro can even actively discourage thieves. Here's how this valuable camera will benefit your business:
Smart Deter: This unit will notify thieves that they've been found by issuing a loud sound and flashing a red, LED circle around the lens.
Vivid images: You will observe precisely what's happening with high-def, wide-angle viewing, and night vision.
Smartphone access and alerts: When something takes place at your company, you ought to know immediately. When utilizing this Vivint camera with the convenient Vivint app, you will receive instant alerts and view current or recorded clips directly from your cell phone.
Include entrypoint sensors and motion detection devices
Your indoor and outdoor video equipment could be all that's required to deter burglars but you'll still want to have another line of defense if an attempted burglary takes place. Window and door sensors, motion sensing equipment, and glass break sensors will safeguard your most susceptible access points. If a component is triggered, you and your 24-hour monitoring professionals will be warned immediately.
Your small business security system in Morgantown requires safety alarms and round-the-clock monitoring
The personnel and patrons of your establishment need to be protected along with your expensive assets. If an event like a fire or flooding happens, you should have a system in position that not only alerts occupants quickly but also contacts you and your monitoring specialists. Vivint's smart smoke, fire, and carbon monoxide detectors will aid in minimizing endangerment and injury while getting first responders to your business promptly.
Morgantown smart locks are the right choice for various businesses
Would you like to track who's entering your place of business? Do you need to control access to particular areas? Smart locks offer that ability. You can even have notifications sent straight to your smartphone and lock or unlock doors through the Vivint app.
Find small business security systems in Morgantown
A diverse Vivint security system with 24-7 monitoring, cell phone access, and a complete range of smart equipment is one of the most worthwhile things you should do to shield your business. And you'll reap the rewards of a skilled installation that ensures all elements are installed appropriately and operating as intended. Call (304) 903-6090 or submit the ensuing form to get started on your new business security system.
Communities Served Around Morgantown By Smart Security Specialists Your Local Vivint Authorized Dealer